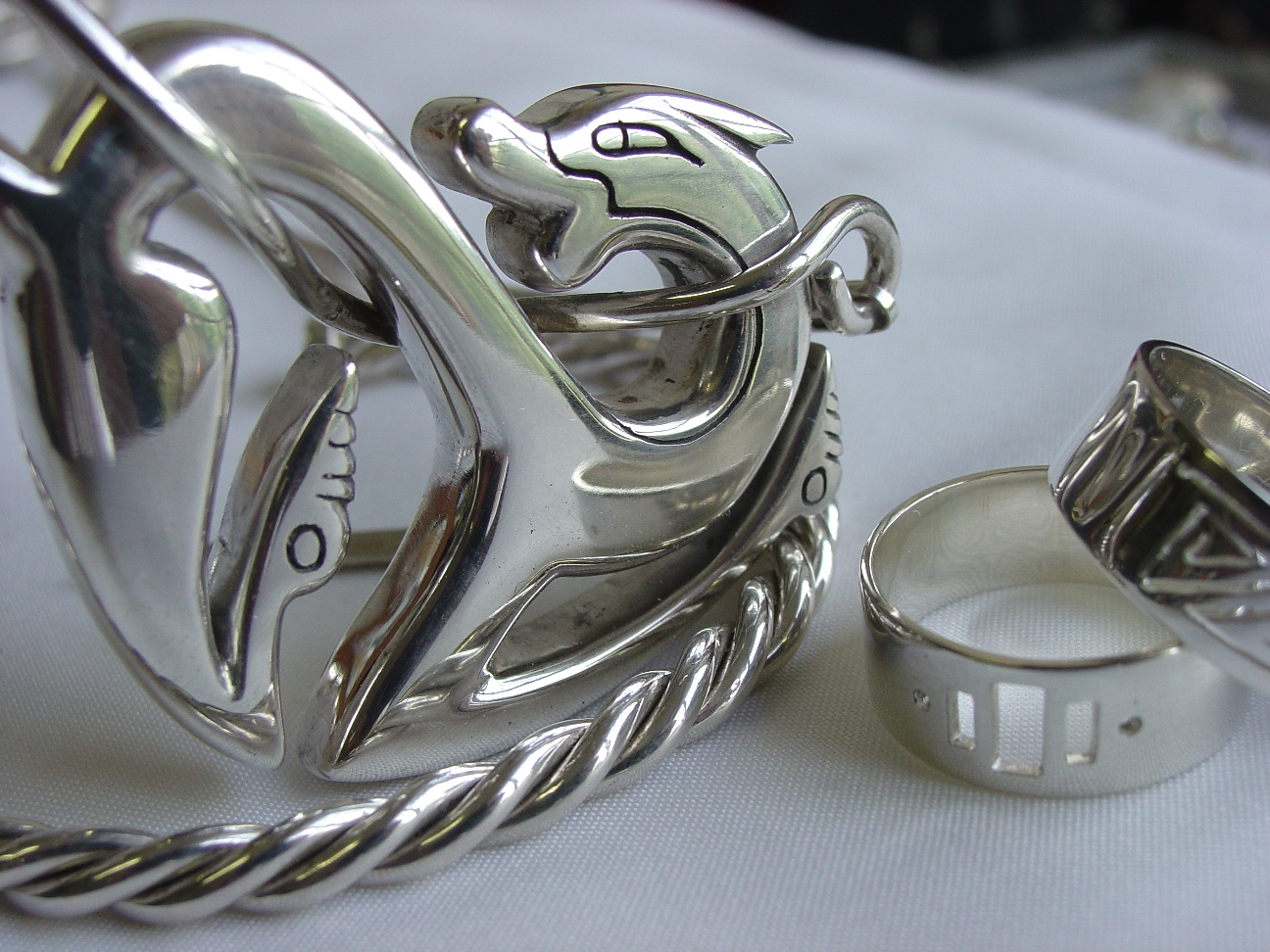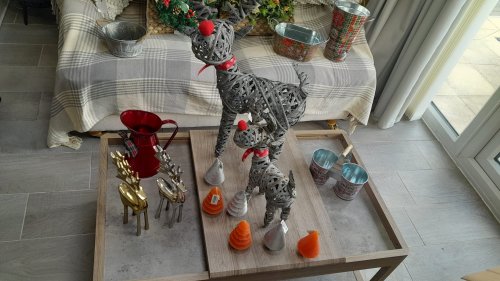 Our two day Christmas Craft Fair returns this December to the Goods Shed. With a wide range to choose from and all local crafts men and women, including artists, potters, glass workers, upcycled objects d'art, books, jewellery, beautiful needlework, quilting and tapestry.
Crafts and Artists today include
Kristine and Kate
Mother and daughter duo Kristine and Kate Raw bring a dynamic mix of handmade textiles and illustration work. Kristine's stunning quilts and framed textile art is inspired by nature. Kate's illustrations are taken from various traditional stories. Both will be selling cards and prints alongside originals.
@katesdailydoodles
Sally Brooks
Offering a unique range of Raku fired ceramics, including clocks, vases, and sculptures.
www.facebook.com/sallybrooksceramics
Arc en Verre (Louise Waterman)
Louise is a fused glass artist based near Stroud.  Her glasswork is inspired by nature and she creates a lot of garden birds, including Robins that are, not too surprisingly, extremely popular at Christmas.
Coxwold Preserves
Run by Thorold and Vicky Cox selling their homemade jams using the fruit from their garden in Nailsworth. Over the years they have expanded their produce to now include homemade marmalades and chutneys with many different tasty flavours; all of which that go down a nice treat – especially the tasters.
Clare Walsh Design
Inspired by the Cotswold countryside, leaves, herbs and plants.
Using Indian Blocks, printing on to linen and cotton to make cushions bags and garments.
Tara Jane Ceramics
Ceramic Artist and member of the Cotswold Craftsmen. Setting antique lace in porcelain clay to create delicate bowls, vases. tea lights lanterns and coasters – using a beautiful turquoise blue underglaze to bring out the finer details.
Tara will also be bringing along a range of functional garden sculptures – large and small bird baths as well as bee baths on brass rods in various shades of meadow green. www.tarajaneceramics.com
Nicholls and Gilbert Jewellers
Jewellery collections and individual pieces made in gold, platinum and silver. Designs combine shape, form and texture embellished with diamonds, precious stones and pearls.
Daffodil Design
Fused glass creations incorporating local driftwood.
www.facebook.com/daffodildesignglass
Barnshill 
Christmas Decorations, Wreaths and selection of festive items
Valerie Dugan – Botanical Artist and Calligrapher
Valerie is an award winning calligrapher and botanical artist. Clients include The Royal Family, National Silver Collection and Diana Ross. Her paintings, accepted by Wisley and Kew, won a RHS Silver Medal.
www.cotswold-craftsmen.org/members/valerie-dugan-calligrapher…
DH Creations
Selection of small, felted items including some festive ideas
Hookshouse Pottery
Based just outside Tetbury, Christopher White produces creative, yet useful pieces designed to enhance your day, whether it be a tea cup, a pot to arrange in the garden or a simply a stunning vase
Mackenzie Knitwear
Hand crafted knitwear for adults and children.  Hats and scarves made from poor wool and acrylics.  Also available will be a range of handmade festive table cloths and napkins.
Tim Blades Jeweller
Makes silver jewellery based on flowers and insects.  All of Tim's designs are carved in hard wax, under a microscope to then be caste in silver and finished by hand in his workshop.  Detail is then added using gold plate, semi-precious stones and coloured resin.
Especially at this time of year, his mistletoe designs are a particular favourite for many.
Artel Design
Beautiful selection of hand painted festive Christmas decorations, large and small letters and lampshades.  Also taking commissions to be delivered in time for Christmas
Cotswold Vintage
Makes beautiful and individual items including bags, storage and accessories from genuine vintage and designer label fabrics.
Riant Soleil Jewellery
Handmade Copper and Silver jewellery using a selection of Swarovski crystal and or semi previous stones together with wire and sheet metal to form individual pieces.
Sarah Roberts Stained Glass
Sarah is a stained-glass artist in Gloucestershire making make handcrafted stained glass panels and windows for various settings using traditional techniques that have changed very little from the middle ages.
Using a range of mouthblown glass, she creates colourful designs that can be rich in pattern and detail reflecting her love of the natural world and the animals that inhabit it.  She is also influenced by the folklore, myths, and magic of the British Isles.
sarahrobertsstainedglassart.com
Needle Felt Art (Yvonne Wood)
Her work explores the soft textures, subtle blends of the wool combined with bold, bright colours with shimmering light effects.
Working from life, taking photographs to translate into needle felted landscapes and inspired by the beauty of our natural surroundings, culture and spirituality at home and from adventures across the globe.
Commissions can be taken, using your own photographs, I can capture those memorable places forever.
www.needlefeltart.co.uk
Saturday 3rd and Sunday 4th December 2022
Open to the public 10.30 – 5.00pm
Free entry