Welcome back to another highly successful stand-up Comedy Club held in the intimate settings of the Good Shed.
Fun, fun, fun, and fun. So lots of fun then containing James Cook, Jenny Collier and Eddy Brimson.
James Cook
'Not to be confused with the explorer, the bass player in the Arctic Monkeys, a character off of Skins, the BBC's Scotland correspondent, the Australian Rules footballer, the boxer, the square in Middlesbrough, the University in Queensland or the type of Mercedes Mini-van'.
'An award-winning commercial radio presenter and stand-up comedian his laid back attitude, dry sense of humour and sharp tongue are a rare mix that always fascinates his audiences' (Funhouse Comedy). You can often find him performing at clubs such as The Glee, Jongleurs, Komedia among others, and he's a regular at the Edinburgh Fringe, either doing stand-up, or performing shows about board gaming.
His act has been described as "truly original" (Danny Wallace (off of the telly)), whereas he's been called "suave and chirpy" by that publishing powerhouse, the Bromsgrove Advertiser, and a "sarcastic raconteur" by the Leeds Metro.
For some reason, this means that he has been likened to "the future Frank Skinner" (Birmingham Metro) and "Dylan Moran's younger brother" (The Stage). How this is possible remains a mystery.
Jenny Collier moved from the Welsh mountains to London in 2010 to embark upon a career in stand up comedy, making the final of So You Think You're Funny in August 2013.
'Fast-paced wit… Quick and clever' (http://www.theupcoming.co.uk)
'Refreshingly original… Excellent' (Broadway Baby)
'Makes vitriol adorable, delivers funny dark material as though butter wouldn't melt'  (Wildcard Comedy)
'Ace… Strong set… Strong persona' (London is Funny)
Eddy Brimson
Eddy is an award winning comedian with over 20 years experience as a professional live performer. Well established as one of the countries most sought after headline acts. Eddy has also performed comedy in clubs and at Festivals throughout the world, from Shanghai to Auckland, Edinburgh to Oslo, the French Alps to Yangon.
​
To say east-ender Eddy Brimson has a colourful past is something of an understatement. A self-confessed former football hooligan before turning his hands to better use as a writer and comedian, Eddy has written a host of amusing anecdotal books, penned and hosted a top selling video 'Teargas and Tantrums', and is also a regular "talking head' for numerous radio and TV shows on subjects as diverse as football, dodgy builders and sexy baldness. As an actor, he has appeared on such diverse programmes as Absolutely Fabulous, The Thin Blue Line, Casualty, The Bill and EastEnders, where he played, you've guessed it, an east-end villain, who torched Frank's car lot.
"The crowd loved him" The Guardian
About reserving seats on the TicketSource system
Please Note: This show will be an all seated performance that is not socially distanced, however we have upgraded our ticketing arrangements to allow you to reserve specific seats.
Please click on the "Reserve Seats" button below
This will take you to this event's page at the TicketSource site where you will be able to see which seats are available to then reserve the one(s) you prefer.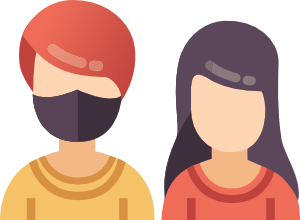 While we are grateful that we can begin to operate in a more normal way, we are mindful that throughout the pandemic we have said that we will always put the wellbeing of our community first. We will continue to do so and we have decided, therefore, that for the time being we should keep some distancing practices in place.
In line with Government regulations introduced on the 10th December 2021 we ask that you continue to wear a face covering (unless exempt) when visiting the Goods Shed – this can be removed for the purposes of eating and drinking only – and to be conscious of social distancing in general. This will be harder for us financially but we think it is the right thing to do. We are open (performances, café and for other groups) as we have been whenever possible in this challenging period. We hope you understand, and that we can relax more fully in a couple of months.
Your support of us throughout this period has been humbling and we will do all we can to make your visits to the Goods Shed and café both comfortable and exciting.