Tickets £20.00 each. Pre-booked seats only (no tickets on the door). Licensed bar. Doors open at 7.00pm
Please note this will be an all seated (not socially distanced) performance
On the 13th May 1985 Dire Straits released what would become one of the best-selling albums of all time; delivering a stream of classic songs and propelling the band into global superstar status.
A little later than originally planned to celebrate the release of Brothers in Arms, Dire Streets – Europe's most critically acclaimed Dire Straits tribute act – will be playing the album live in its entirety.
Dire Streets are six of the the UK's top tribute musicians, recreating the distinctive Mark Knopfler and Dire Straits with an attention to detail no other tribute can match.
The Brothers in Arms Tour delivers a two hour show including a live performance of the album from start to finish as well as all the classic hits from the band's other studio albums and legendary live performances.
From classic rock riffs to Money for Nothing, the smooth jazz tinged flavours of Latest Trick and foot-tapping classics like Walk of Life to the epic guitar anthem hit track, Brothers in Arms is a true classic album.
Join Dire Streets as they celebrate one of the greatest British rock albums of all time.
About reserving seats on the TicketSource system
Please Note: This show will be an all seated performance that is not socially distanced, however we have upgraded our ticketing arrangements to allow you to reserve specific seats.
Please click on the "Reserve Seats" button below
This will take you to this event's page at the TicketSource site where you will be able to see which seats are available to then reserve the one(s) you prefer.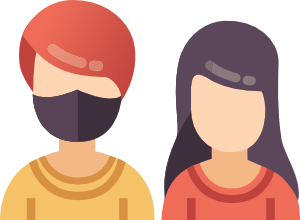 While we are grateful that we can begin to operate in a more normal way, we are mindful that throughout the pandemic we have said that we will always put the wellbeing of our community first. We will continue to do so and we have decided, therefore, that for the time being we should keep some distancing practices in place.
In line with Government regulations introduced on the 10th December 2021 we ask that you continue to wear a face covering (unless exempt) when visiting the Goods Shed – this can be removed for the purposes of eating and drinking only – and to be conscious of social distancing in general. This will be harder for us financially but we think it is the right thing to do. We are open (performances, café and for other groups) as we have been whenever possible in this challenging period. We hope you understand, and that we can relax more fully in a couple of months.
Your support of us throughout this period has been humbling and we will do all we can to make your visits to the Goods Shed and café both comfortable and exciting.