Certificate 15.  Running time: 2hr 4mins.  Romantic Comedy.  Doors open at 7pm
Tickets: £7.00 (plus booking fee)
As I Am (formerly known as Philophobia)
Set in the English countryside, 25-year-old Stroud director Guy Davies' As I Am depicts small town adolescence. One week of school remains for Kai, an aspiring writer, and his friends. How they spend this time will cost one of them their life and leave them changed forever.
With Harry Lloyd, James Faulkner, Joshua Glenister and Kim Spearman
Director: Guy Davies – Costume designer: Verity May Lane – Story by: Guy Davies · Matthew Brawley – Screenwriter: Guy Davies
Reviews
"Skilfully shot in rural England, this drama evokes that adolescent mix of confidence and uncertainty".

"Director Guy Davies shows a great deal of skill in Philophobia. His story is clean and easy to follow with a good balance between light and serious moments, and best of all, he lets his actors act."

"Outstanding piece of work. First-rate storytelling, and fine nuanced performances from the leads; the guys and gals are all very credible. Contemporary coming of age stories don't get much better."

"A superbly shot and emotionally captivating coming of age story with a strong and authentic cast. Went to watch without seeing or hearing anything about the film and was engrossed the whole 2 hours."
Where does the word Philophobia come from and what does it mean?
The name philophobia comes from the Greek word 'philia' (meaning love) and 'phobia' (meaning fear). As you might have already concluded from its root words, the definition of philophobia would be the fear of love (or the fear of falling in love).
Guy Davies
, the director and writer behind the coming-of-age story, based in his hometown of Stroud.
At only 25, the Randwick-born film maker has an impressive CV, having studied Cinematography at New York Film Academy, and produced several short films.
With his production company, Zebrafish Media, based in Stroud, Guy decided to return to his hometown to direct his new project explaining "It wasn't so much autobiographical, but an amalgamation of stories from different friends". As a former pupil of Wycliffe College, returning to his old school has brought back many childhood memories, including the beginning of his love of film.
(taken from a longer interview first reported in the Stroud News)
About reserving seats on the TicketSource system
Current virus measures and advice mean we cannot sell tickets at the door. Seats must be reserved in advance. However we have upgraded our ticketing arrangements to allow you to reserve specific seats.
The majority of our events offer a choice of 2- or 4-person tables or individual seats (single or grouped in twos or threes). To select seats or a table, please click on the 'Reserve Seats" button below.
This will take you to this event's page at the TicketSource site where you will be able to see which seats and tables are available and then reserve the one(s) you prefer.
Hearing Loop
The Shed has a hearing loop for all who appreciate a little help hearing the audio systems.
We simply that ask you to bring your own headphones, to use with one of our receivers. You can reserve one by calling the office on 01666 505496.
Concessions
Please note:  Identification may be asked for to prove eligibility for any concessions.
A 15 certificate means… "Suitable only for 15 years and over. No one younger than 15 may see a 15 film in a cinema" – British Board of Film Classification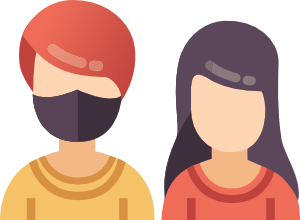 While we are grateful that we can begin to operate in a more normal way, we are mindful that throughout the pandemic we have said that we will always put the wellbeing of our community first. We will continue to do so and we have decided, therefore, that for the time being we should keep some distancing practices in place.
In line with Government regulations introduced on the 10th December 2021 we ask that you continue to wear a face covering (unless exempt) when visiting the Goods Shed – this can be removed for the purposes of eating and drinking only – and to be conscious of social distancing in general. This will be harder for us financially but we think it is the right thing to do. We are open (performances, café and for other groups) as we have been whenever possible in this challenging period. We hope you understand, and that we can relax more fully in a couple of months.
Your support of us throughout this period has been humbling and we will do all we can to make your visits to the Goods Shed and café both comfortable and exciting.