Certificate 12A.  Running time: 2hr 6 mins.  Biography, Drama, History. Doors open at 7.00pm
Tickets: £7.00 (plus booking fee)
The Truth has a Man on the Inside
In 1998, Robert Bilott (Mark Ruffalo) is a corporate defence attorney in Cincinnati, Ohio. One day at the office, farmer Wilbur Tennant (Bill Camp), an acquaintance of Robert's grandmother, arrives with boxes of videotapes, requesting Robert's assistance. Robert doesn't have time for him, but later drives out to his home town of Parkersburg, West Virginia, to see his grandmother and then Wilbur. Wilbur shows him evidence – from video tapes he's made to remaining cow parts – of how all 190 of his cows have died, showing signs of bizarre and strange disease. He knows it has to do with the huge company DuPont, who has a plant in town, since his brother had been working for them disposing of waste.
Robert asks his boss, Tom Terp (Tim Robbins) if he can take the case, assuring him it will be a small side project. Tom reluctantly agrees.
Starring:  Mark Ruffalo, Tim Robbins, Ann Hathaway, Bill Pullman
Hayne's 'Dark Waters' is an unsettling, slow-drip legal thriller about large companies and the people who become its collateral damage……it is absolutely real and intricately crafted to show the conspiracies ongoing among these big organizations.
Mark Ruffalo plays the character of a corporate defence attorney who switched side to fight for the people who are the victims of poisoning caused by the company………and he had done a sensational job just like Foxcatcher.
About reserving seats on the TicketSource system
Current virus measures and advice mean we cannot sell tickets at the door. Seats must be reserved in advance. However we have upgraded our ticketing arrangements to allow you to reserve specific seats.
To select seats (or a table if applicable) , please click on the 'Reserve Seats" button below.
This will take you to this event's page at the TicketSource site where you will be able to see which seats and tables are available and then reserve the one(s) you prefer.
Hearing Loop
The Shed has a hearing loop for all who appreciate a little help hearing the audio systems.
We simply that ask you to bring your own headphones, to use with one of our receivers. You can reserve one by calling the office on 01666 505496.
Concessions
Please note:  Identification may be asked for to prove eligibility for any concessions.
A  12Acertificate means… Films classified 12A and video works classified 12 contain material that is not generally suitable for children aged under 12. No one younger than 12 may see a 12A film in a cinema unless accompanied by an adult. Adults planning to take a child under 12 to view a 12A film should consider whether the film is suitable for that child. To help them decide, we recommend that they check the Ratings Info for that film in advance. " British Board of Film Classification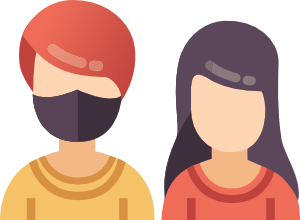 While we are grateful that we can begin to operate in a more normal way, we are mindful that throughout the pandemic we have said that we will always put the wellbeing of our community first. We will continue to do so and we have decided, therefore, that for the time being we should keep some distancing practices in place.
In line with Government regulations introduced on the 10th December 2021 we ask that you continue to wear a face covering (unless exempt) when visiting the Goods Shed – this can be removed for the purposes of eating and drinking only – and to be conscious of social distancing in general. This will be harder for us financially but we think it is the right thing to do. We are open (performances, café and for other groups) as we have been whenever possible in this challenging period. We hope you understand, and that we can relax more fully in a couple of months.
Your support of us throughout this period has been humbling and we will do all we can to make your visits to the Goods Shed and café both comfortable and exciting.