Certificate 15.  Running time: 1hr 49 mins.  Horror, Mystery, Thriller. Doors open at 7pm
Tickets: £7.00 (plus booking fee)
Phoenix office worker Marion Crane is fed up with the way life has treated her. She has to meet her lover Sam in lunch breaks, and they cannot get married because Sam has to give most of his money away in alimony.
One Friday, Marion is trusted to bank forty thousand dollars by her employer. Seeing the opportunity to take the money and start a new life, Marion leaves town and heads towards Sam's California store. Tired after the long drive and caught in a storm, she gets off the main highway and pulls into the Bates Motel. The motel is managed by a quiet young man called Norman who seems to be dominated by his mother.
Psycho is a 1960 American psychological horror thriller film produced and directed by Alfred Hitchcock. The screenplay, written by Joseph Stefano, was based on the 1959 novel of the same name by Robert Bloch. The film stars Anthony Perkins, Janet Leigh, Vera Miles, John Gavin and Martin Balsam.
Psycho was seen as a departure from Hitchcock's previous film North by Northwest, as it was filmed on a lower budget in black-and-white by the crew of his television series Alfred Hitchcock Presents. The film was initially considered controversial and received mixed reviews, but audience interest and outstanding box-office returns prompted a major critical re-evaluation. Psycho was nominated for four Academy Awards, including Best Supporting Actress for Janet Leigh and Best Director for Hitchcock.
Psycho is now considered one of Hitchcock's best films and is arguably his most famous work. It has been praised as a major work of cinematic art by international film critics and scholars due to its slick direction, tense atmosphere, impressive camerawork, a memorable score and iconic performances. Often ranked among the greatest films of all time, it set a new level of acceptability for violence, deviant behaviour and sexuality in American films and is widely considered to be the earliest example of the slasher film genre.
About reserving seats on the TicketSource system
Current virus measures and advice mean we cannot sell tickets at the door. Seats must be reserved in advance. However we have upgraded our ticketing arrangements to allow you to reserve specific seats.
The majority of our events offer a choice of 2- or 4-person tables or individual seats (single or grouped in twos or threes). To select seats or a table, please click on the 'Reserve Seats" button below.
This will take you to this event's page at the TicketSource site where you will be able to see which seats and tables are available and then reserve the one(s) you prefer.
Hearing Loop
The Shed has a hearing loop for all who appreciate a little help hearing the audio systems.
We simply that ask you to bring your own headphones, to use with one of our receivers. You can reserve one by calling the office on 01666 505496.
Concessions
Please note:  Identification may be asked for to prove eligibility for any concessions.
A 15 certificate means… "Suitable only for 15 years and over. No one younger than 15 may see a 15 film in a cinema" – British Board of Film Classification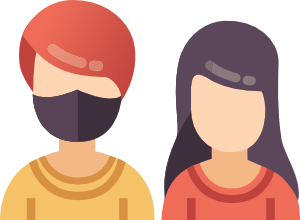 While we are grateful that we can begin to operate in a more normal way, we are mindful that throughout the pandemic we have said that we will always put the wellbeing of our community first. We will continue to do so and we have decided, therefore, that for the time being we should keep some distancing practices in place.
In line with Government regulations introduced on the 10th December 2021 we ask that you continue to wear a face covering (unless exempt) when visiting the Goods Shed – this can be removed for the purposes of eating and drinking only – and to be conscious of social distancing in general. This will be harder for us financially but we think it is the right thing to do. We are open (performances, café and for other groups) as we have been whenever possible in this challenging period. We hope you understand, and that we can relax more fully in a couple of months.
Your support of us throughout this period has been humbling and we will do all we can to make your visits to the Goods Shed and café both comfortable and exciting.