Certificate 15.  Running time: 2 hrs.  Drama, Music. Doors open at 1.30pm
Tickets: £7.00 (plus booking fee)
During a series of adrenaline-fueled one-night gigs, itinerant punk-metal drummer Ruben (Riz Ahmed) begins to experience intermittent hearing loss. When a specialist tells him his condition will rapidly worsen, he thinks his music career — and with it his life — is over. His bandmate and girlfriend Lou (Olivia Cooke) checks the recovering heroin addict into a secluded sober house for the deaf in hopes it will prevent a relapse and help him learn to adapt to his new situation. But after being welcomed into a community that accepts him just as he is, Ruben has to choose between his equilibrium and the drive to reclaim the life he once knew.
Utilizing startling, innovative sound design techniques, director Darius Marder takes audiences inside Ruben's experience to vividly recreate his journey into a rarely examined world.
A drama that's as visceral and hard-hitting as its protagonist's drum solos.
Marder does away with the stigma attached to disabilities, choosing to represent them as differences rather than handicaps.
Simply put, you don't hear movies like this every day.
A film that deserves to be seen by the widest possible audience, reminding us of cinema's unique ability to challenge, entertain, uplift and unite.  
About reserving seats on the TicketSource system
Current virus measures and advice mean we cannot sell tickets at the door. Seats must be reserved in advance. However we have upgraded our ticketing arrangements to allow you to reserve specific seats.
The majority of our events offer a choice of 2- or 4-person tables or individual seats . To select seats or a table, please click on the 'Reserve Seats" button below.
This will take you to this event's page at the TicketSource site where you will be able to see which seats and tables are available and then reserve the one(s) you prefer.
Hearing Loop
The Shed has a hearing loop for all who appreciate a little help hearing the audio systems.
We simply that ask you to bring your own headphones, to use with one of our receivers. You can reserve one by calling the office on 01666 505496.
Concessions
Please note:  Identification may be asked for to prove eligibility for any concessions.
A 15 certificate means… "Suitable only for 15 years and over. No one younger than 15 may see a 15 film in a cinema" – British Board of Film Classification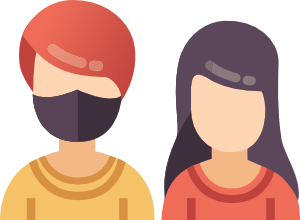 While we are grateful that we can begin to operate in a more normal way, we are mindful that throughout the pandemic we have said that we will always put the wellbeing of our community first. We will continue to do so and we have decided, therefore, that for the time being we should keep some distancing practices in place.
In line with Government regulations introduced on the 10th December 2021 we ask that you continue to wear a face covering (unless exempt) when visiting the Goods Shed – this can be removed for the purposes of eating and drinking only – and to be conscious of social distancing in general. This will be harder for us financially but we think it is the right thing to do. We are open (performances, café and for other groups) as we have been whenever possible in this challenging period. We hope you understand, and that we can relax more fully in a couple of months.
Your support of us throughout this period has been humbling and we will do all we can to make your visits to the Goods Shed and café both comfortable and exciting.