Tickets £14.50 each. Pre-booked seats only (no tickets on the door). Licensed bar. Doors open at 7.00pm
Singer songwriter and guitarist, Stuart Earl, is accompanied by legendary slide guitarist Michael Messer, and rhythm guitarist extraordinaire, Lyndon Webb. The music is the Blues, but with hints of Americana, Soul and Country. Great songs, great playing and a lot of slide guitar – like "JJ Cale meets Ry Cooder at Eric Clapton's favourite bar!" The Earl Trio's highly acclaimed album, 'Peanuts & Monkeys', is a unique fusion of "Blues & Soul streaked Americana". Earl's latest solo album 'Jesse James' features performances from both Messer and Webb.
With support from:
Chris Martin 'the man in a hat' was found many years ago in a carrier bag on Batley railway station. Martin is a natural and itinerant entertainer who mixes comedy story telling and playing acoustic blues guitar in his own unique way.
About reserving seats on the TicketSource system
We have upgraded our ticketing arrangements to allow you to reserve specific seats.
The majority of our events offer a choice of 2- or 4-person tables or individual seats (please note the raked seating area is not socially distanced). To select seats or a table, please click on the 'Reserve Seats" button below.
This will take you to this event's page at the TicketSource site where you will be able to see which seats and tables are available and then reserve the one(s) you prefer.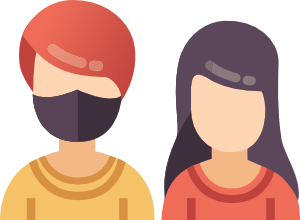 While we are grateful that we can begin to operate in a more normal way, we are mindful that throughout the pandemic we have said that we will always put the wellbeing of our community first. We will continue to do so and we have decided, therefore, that for the time being we should keep some distancing practices in place.
In line with Government regulations introduced on the 10th December 2021 we ask that you continue to wear a face covering (unless exempt) when visiting the Goods Shed – this can be removed for the purposes of eating and drinking only – and to be conscious of social distancing in general. This will be harder for us financially but we think it is the right thing to do. We are open (performances, café and for other groups) as we have been whenever possible in this challenging period. We hope you understand, and that we can relax more fully in a couple of months.
Your support of us throughout this period has been humbling and we will do all we can to make your visits to the Goods Shed and café both comfortable and exciting.