From Railways to Royalty – A collection of photographs by Jack Boskett
Free admission
The exhibition runs from 5th January through to and including 13th February 2022. Opening times are 11-4pm Wednesdays through Sundays. Closed Mondays and Tuesdays.
Jack's work is widely recognised in the railway industry and national press. He carries a wealth of experience which has led him on to photographing Prime Ministers, Secretaries of States and members of the Royal Family during public engagements.
Take a journey through the lens as he showcases his favourite work captured during his photographic career.
Jack Boskett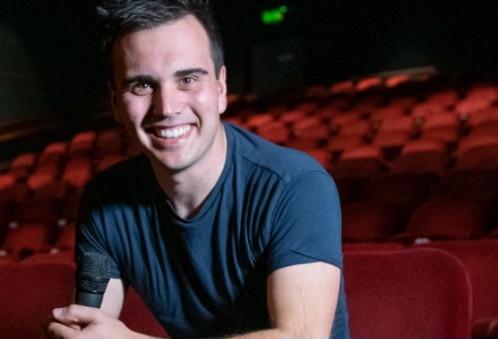 Jack Boskett is a popular and firmly established professional photographer and presenter based in Gloucestershire. Since he started his photography business at nineteen, at the height of the national financial crisis in 2010, he has been on a fast-paced journey that has seen him working all over the country for a wide variety of clients.
His accolades include working for large commercial companies, and he continues to work alongside royalty and famous faces from stage and screen.
Alongside his photography work, Jack has made several appearances on stage, playing various roles in Shakespeare and Pantomime productions, and on screen in short films and in BBC, ITV and Channel 5 Documentaries.
His photographs are widely sought after and are regularly published in the national press and magazines.
Warning: There are occasions when the main hall is closed for a performance or private event. In order to avoid any disappointment we recommend you check availability, especially if travelling any distance. Thank you