Tickets £16.50 each. Pre-booked seats only (no tickets on the door). Licensed bar. Doors open at 7.30pm
James is one of the most exciting saxophonists of his generation and has worked with some of the most  prolific artists in the World today over many genres including Fred Wesley and the new JB's, Pee Wee Ellis, Tony Allen, Kasabian, Jazz Jamaica, Raphael Saadiq, Pendulum and Roni Size to mention just a few.
His unique lyrical and rhythmic style allows him to "speak" directly to his audience, conveys a strong sense of emotion that really connects with people and it is this that makes him such a special and in demand player.
Drawing on inspiration from Jazz, Soul, Gospel, New Orleans and Funk, James Morton's "Porkchop" is a heady high energy mix of all these influences.  A lyrical sax, the unmistakable sound of the Hammond organ, flaring guitar and driving drums – they are guaranteed to get the party started.
Alto Sax: James Morton
Hammond Organ: Jonny Henderson
Drums: Ian Matthews
Guitar: Alex Hutchings
"Big Phat and Funky" MOJO – "Raw and direct" Blues and Soul – "Maceo Parker on acid" – Fred Wesley
About reserving seats on the TicketSource system
We have upgraded our ticketing arrangements to allow you to reserve specific seats.
The majority of our events offer a choice of 2- or 4-person tables or individual seats (please note the raked seating area is not socially distanced). To select seats or a table, please click on the 'Reserve Seats" button below.
This will take you to this event's page at the TicketSource site where you will be able to see which seats and tables are available and then reserve the one(s) you prefer.
We are pleased and relieved that some of the restrictions and regulations around Covid have been relaxed but for the time being at least, we are continuing to put on events with reduced numbers and to ask everyone (unless exempt) to wear a face covering when moving around the Goods Shed – but the good news is you can now remove them when seated during a performance.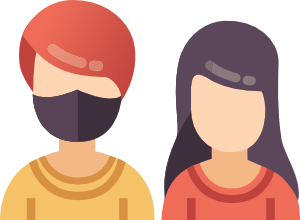 While we are grateful that we can begin to operate in a more normal way, we are mindful that throughout the pandemic we have said that we will always put the wellbeing of our community first. We will continue to do so and we have decided, therefore, that for the time being we should keep some distancing practices in place.
In line with Government regulations introduced on the 10th December 2021 we ask that you continue to wear a face covering (unless exempt) when visiting the Goods Shed – this can be removed for the purposes of eating and drinking only – and to be conscious of social distancing in general. This will be harder for us financially but we think it is the right thing to do. We are open (performances, café and for other groups) as we have been whenever possible in this challenging period. We hope you understand, and that we can relax more fully in a couple of months.
Your support of us throughout this period has been humbling and we will do all we can to make your visits to the Goods Shed and café both comfortable and exciting.