Tickets £20.00 each. Pre-booked seats only. Licensed bar. Doors open at 7.00pm
Exploration, insight and imagination are vital ingredients in Melvyn Tan's blend of artistic attributes. He established his international reputation in the 1980s with pioneering performances on fortepiano and continues to cast fresh light on music conceived for the piano's early and modern forms.
Programme
Schumann, Faschingsschwank aus Wien Op 26
Chopin, Scherzo No.2 in B flat minor Op.31
Jonathan Dove, Catching Fire (2016)
Albeniz, Evocacion and El Puerto from Iberia Book 1
Ravel, Alborada del Gracioso from Miroirs
Tan possesses a profound understanding of his instrument's history, its technical evolution and musical development.
His performances of piano masterworks, whether on a late eighteenth-century fortepiano or today's concert grand, penetrate the surface of interpretive traditions and received wisdom to reveal countless expressive nuances and rarely heard tonal contrasts.
Acclaimed for the wit and poetry of his playing, Tan has also received ovations for his bold programming and exceptional ability to switch from fortepiano and modern piano, even in the same recital.

www.melvyntan.com
…the most thoughtful, elegant and refined of pianists… everything seemed to illuminate everything else. The Guardian
About reserving seats on the TicketSource system
Please Note: This show will be an all seated performance that is not socially distanced, however we have upgraded our ticketing arrangements to allow you to reserve specific seats.
Please click on the "Reserve Seats" button below
This will take you to this event's page at the TicketSource site where you will be able to see which seats are available to then reserve the one(s) you prefer.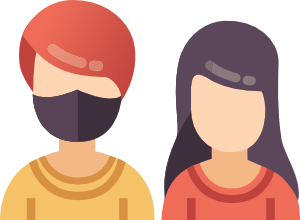 While we are grateful that we can begin to operate in a more normal way, we are mindful that throughout the pandemic we have said that we will always put the wellbeing of our community first. We will continue to do so and we have decided, therefore, that for the time being we should keep some distancing practices in place.
In line with Government regulations introduced on the 10th December 2021 we ask that you continue to wear a face covering (unless exempt) when visiting the Goods Shed – this can be removed for the purposes of eating and drinking only – and to be conscious of social distancing in general. This will be harder for us financially but we think it is the right thing to do. We are open (performances, café and for other groups) as we have been whenever possible in this challenging period. We hope you understand, and that we can relax more fully in a couple of months.
Your support of us throughout this period has been humbling and we will do all we can to make your visits to the Goods Shed and café both comfortable and exciting.