The countdown is on to our FREE  Off the Rails festival of music, entertainment and family fun!
Now in its second year and following on from it's massive success last year, 'Off the Rails' once again brings you the very best live music as well as some very cool and unusual workshops and of course first class kids entertainment.
AND, it's all being put on for FREE thanks to some very generous sponsorship. What's not to like?!…
So, before you get bogged down with the coming school year, round off your Summer on a real high. Come and slide 'Off the Rails' with us and treat yourself to a glorious day of music and fun in the sun.
Artists: Main Stage
Katey Brooks – Beautiful, melodious, soulful, unique songs. Katey defies easy classification blending folk, soul, blues and Americana. A perfect sundowner to round off the day.
Brass Junkies – Get your feet stomping and hips shakin'! Bristol-based Brass Junkies will be funking the place up mid-afternoon!!! Can't wait for this one!
Honey and the Bear – Grab a cold drink and let these gorgeous, gorgeous folksters gently transport you to another time and place. Truly magical.
Amadou Diagne – Multi-instrumentalist and virtuosic Kora player, we are very lucky to have Amadou bringing the sound and soul of traditional Senegalese music to the heart of the Cotswolds
Artists – Second Stage
Savannah Gardner – Local Tetbury star raised in L.A., Savannah brings a wonderfully fresh helping of sassy country and western cowgirl spirit to the festival – Yee-Hah!
Merlin Smith – bringing the acoustic guitar to life like few people I have ever heard. This young man truly has magic in his fingers. And a voice to match.
Tom Berge – jazz pianist par excellence! Tom will be breaking out his incredible jazz chops – whether you're into jazz or not, you will love this. He's just awesome!
Also happening
Jamma de Samba – High octane Bath-based samba outfit will be holding a workshop session for all ages culminating in a Samba procession around the site. The beating heart of any festival experience! I challenge you not to move your hips to this lot!
Magical Timmy Time – making a very welcome return after his hugely popular shows last year, Magical Timmy will delight both children and adults with his off the wall and very funny shows!
Bath Astronomy Society – come to the astronomy stall and be inspired by the wonders of space. You may even get a chance to look at the sun through a special solar telescope
Craft Workshops – have a go at throwing a pot on a potters wheel with some expert tuition on hand. Be warned, you may get a bit mucky! Or why not try your hand at some needlework under the guidance of local artisans.
Food and Drink
Whistle Stop Café with their usual selection of exceptional cakes etc…
Delicious pizza made fresh on site in a converted horsebox brought to you by the fabulous Box Kitchen
Beer tent provided by local brewers Uley Brewery
Off the Rails 2022 really is a festival for everyone
(Photo by Wil Stewart on Unsplash)
Funded by the Build Back Better Market Town's Fund
Thank you Feoffees of Tetbury for supporting this family fun day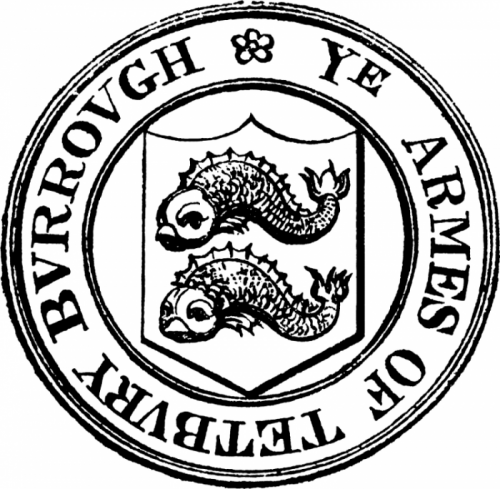 Thank you Uley Brewery for their support and participation
We are very grateful to Steepleton for supporting this year's Off the Rails Festival
How to find us
If you are unfamiliar with Tetbury follow the signs from the town centre to the free long stay car park or put GL8 8EY into your satnav, which will bring you to the Royal Oak pub. The event and the car park are through the open gateway next to the pub