Tutor: Emma Leyfield
Ability level: All
Price: £75 per person
Location: Main Hall
This workshop is a day dedicated to the beautiful art of painting flowers.
We will cover the basics of botanical illustration, watercolours and observational drawing in a room full of blooms. After lunch, you will put your newly learned skills to use and create a watercolour "standing" card or artist's book of your choosing.
At the end of the day you will have your own piece of artwork to take home knowing all you need to get started in the world of watercolour.
Lunch is not provided but there is a cafe in the main building and a £5 voucher is included for tea, cake and coffee.
All materials (and flowers!) provided. However if your garden is overflowing with autumnal blooms that you would like to paint, or you have art supplies you'd like to test, feel free to bring them along.
Suitable for all levels of ability.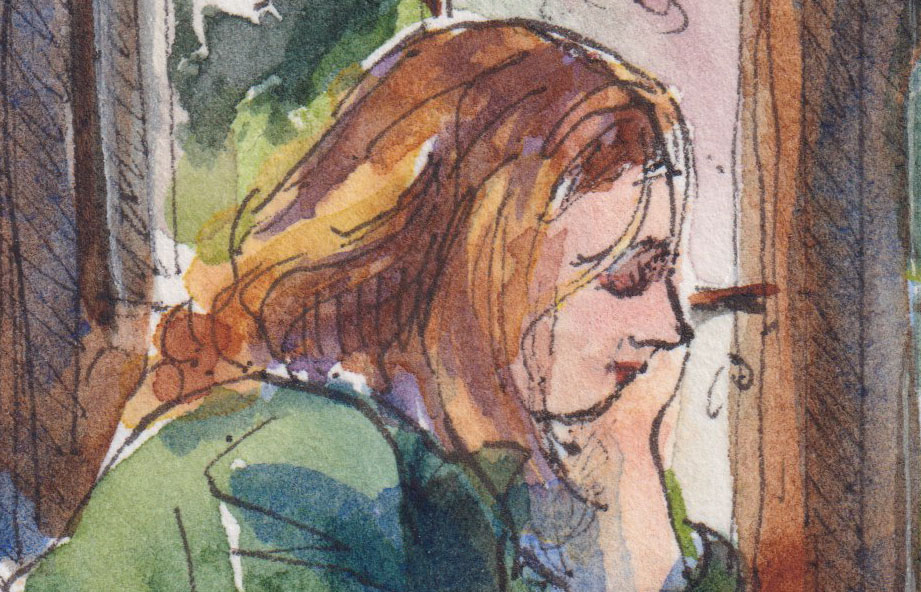 Emma is a freelance illustrator with a love of watercolour, and came to illustration after studying fine art for four years before taking up daily sketch-booking as a form of physiotherapy.
This experience entirely changed her style and perspective on the simple enjoyment of creating pictures to tell as story.
Coupled with Emma's love of books, the direction that this took her was inevitable and just like that, she ended up pursuing the dream job of her childhood; designing picture books.
This latest workshop is part of an ongoing exploration into life's simple pleasures.
All students will have their own space and materials.
We ask you to wear a face covering when entering the building unless you have a medical exemption.
If you are feeling unwell or if you or someone in your household has symptoms of Covid-19, please do not attend the class.
If the class is cancelled for any reason, students will be offered the choice of a full refund or a place on a rescheduled class, should one be arranged.