Piano Masterclass with William Howard
An informal workshop day with one of Britain's leading classical pianists, open to all piano enthusiasts.  Up to eleven places are available for intermediate and advanced pianists who wish to perform prepared repertoire. Non-playing observers are also very welcome. The teaching sessions will be approximately 30 minutes long and will focus on interpretation, performance, and technique, but all participants are welcome to offer other topics for discussion during the day.
Performing participants £70.00 (plus booking fee) to include tea and coffee
To book your place please email [email protected] or telephone the office on 01666 505496 directly.  Please note places are extremely limited as we can only accept a maximum of eleven participants for the day.
When booking please give your age, approximate level of ability (e.g. Grade 6 to 8, Diploma, Professional) and the work that you would like to play (this can be done nearer the time if you have not yet decided).
If you are under 18 years of age, an accompanying adult can attend the day free of charge.
You are also invited to join the audience as a non-performing observer.
£40 (plus booking fee) for the whole day, or £20 per half day session (9.30am-1.00pm or 2.00pm to 5.00pm)
About reserving seats on the TicketSource system
W have upgraded our ticketing arrangements to allow you to reserve specific seats.
Many of our events offer a choice of 2- or 4-person tables or individual seats.  To select seats or a table, please click on the 'Reserve Seats" button below.
This will take you to this event's page at the Ticket Source site where you will be able to see which seats and tables are available and then reserve the one(s) you prefer.
All Day £40.00
Half Day (morning or afternoon)  £20.00
Booking fee applies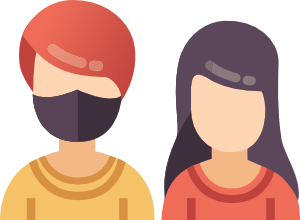 While we are grateful that we can begin to operate in a more normal way, we are mindful that throughout the pandemic we have said that we will always put the wellbeing of our community first. We will continue to do so and we have decided, therefore, that for the time being we should keep some distancing practices in place.
In line with Government regulations introduced on the 10th December 2021 we ask that you continue to wear a face covering (unless exempt) when visiting the Goods Shed – this can be removed for the purposes of eating and drinking only – and to be conscious of social distancing in general. This will be harder for us financially but we think it is the right thing to do. We are open (performances, café and for other groups) as we have been whenever possible in this challenging period. We hope you understand, and that we can relax more fully in a couple of months.
Your support of us throughout this period has been humbling and we will do all we can to make your visits to the Goods Shed and café both comfortable and exciting.