Tickets £20.00 each.  Licensed bar. Doors open at 7.00pm
Second in our Goods Shed Piano Series 2021/22
The Sacconi Quartet

The award winning Sacconi Quartet are recognised for their unanimous and compelling ensemble, consistently communicating with a fresh and imaginative approach. Performing with style and commitment, the quartet are known throughout the world for their creativity and integrity of interpretation.
Programme
Haydn String Quartet in C major Op.54 No. 2
Jonathan Dove Piano Quintet (2009)
Cesar Franck Piano Quintet
Formed in 2002, the four founder members continue to demonstrate a shared passion for string quartet repertoire, infectiously reaching out to audiences with their energy and enthusiasm. The Sacconi enjoy a busy international career, performing regularly across the world, at Europe's major venues, in recordings and on radio broadcasts. The Sacconi are Quartet in Association at the Royal College of Music and Quartet in Residence in Folkestone.
They are joined by William Howard for a performance of Jonathan Dove's glittering Piano Quintet and Cesar Franck's, one of the most impassioned expressions of unrequited love ever written.
www.sacconi.com
Photo credit Sacconi = Alejandro Tamagno
William Howard
William Howard is one of Britain's leading pianists, enjoying a career as soloist and chamber musician that has taken him to over 40 different countries.
In 1983 he founded the Schubert Ensemble, with which he performed for the full 35 years of the Ensemble's existence.
He performs regularly at major venues and festivals in the UK and can be heard frequently on BBC Radio 3 and Classic FM. He has made over forty CD recordings and premiered several dozen new works by leading composers from the UK and abroad.
Photo credit = Edward Webb
About the Piano Series
After the interruption of lockdown, it is a great pleasure to be able to offer a second Piano Series.
Launched in November 2021 with pianist Melvyn Tan, the next three concerts take place on the third Saturday of January, March and May, setting a pattern that we hope to continue in the future.  The series offers a mix of familiar and less familiar repertoire, with a short work by a living composer in each programme, and the chance to hear some of the country's leading performers in an attractive and welcoming venue. William Howard
2022 Piano Series Concerts:
Sacconi Quartet with pianist William Howard on 15th January 2022

Leonore Piano Trio on 19th March 2022

Mishka Rushdie Momen on 21st May 2022
Special discount offer: buy tickets for all three 2022 Piano Series Concerts to receive a discount – applied at check out.
About reserving seats on the TicketSource system
Please Note: This show will be an all seated performance that is not socially distanced, however we have upgraded our ticketing arrangements to allow you to reserve specific seats.
Please click on the "Reserve Seats" button below
This will take you to this event's page at the TicketSource site where you will be able to see which seats are available to then reserve the one(s) you prefer.
Individual Seat – £20.00
(Booking fee applies)
Purchase tickets for all three Concerts to receive a discount
(applied at checkout)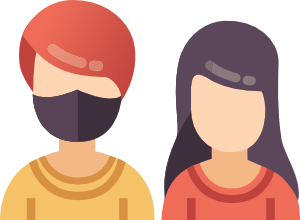 While we are grateful that we can begin to operate in a more normal way, we are mindful that throughout the pandemic we have said that we will always put the wellbeing of our community first. We will continue to do so and we have decided, therefore, that for the time being we should keep some distancing practices in place.
In line with Government regulations introduced on the 10th December 2021 we ask that you continue to wear a face covering (unless exempt) when visiting the Goods Shed – this can be removed for the purposes of eating and drinking only – and to be conscious of social distancing in general. This will be harder for us financially but we think it is the right thing to do. We are open (performances, café and for other groups) as we have been whenever possible in this challenging period. We hope you understand, and that we can relax more fully in a couple of months.
Your support of us throughout this period has been humbling and we will do all we can to make your visits to the Goods Shed and café both comfortable and exciting.