This month's talk is brought to the Shed in conjunction with Greening Tetbury and this evening we welcome three speakers to talk about their experiences of sustainable/organic farming. All come from completely different backgrounds bringing their own unique take and expertise on the subject "The answer is in the soil".
Between them they will cover the soil itself, what damages it and what sustains it; the best ways to grow fruit and vegetables without using damaging fertilisers/pesticides/fungicides and global cattle farming.
Our three speakers are:
Sophia Ashe
Sophia graduated from the Royal Agricultural University with a BSc (Hons) in Agriculture. She has experience across all aspects of farming. A particular interest in genetics, climate and global food production systems has led her to work in various countries.
Dr John Meadley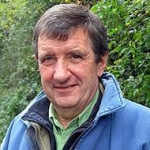 John graduated from Wye College and subsequently spent 40 years abroad working in overseas development in the agricultural industry.
Returning to the UK he joined an international agricultural consulting company, setting up his own company in 1983 to promote investment in the developing world. During this time, he was also a visiting professor at Cranfield University and was awarded the MBE for his work overseas.
He is also a Director of Transition Stroud and Honorary President of the Pasture-fed Livestock Association.
Fred Bonestroo
Fred spent three years in the 1990s receiving an education in biodynamic agriculture in Warmonderhof in the Netherlands. For the last 22 years he has worked at Prince Charles' Duchy Farm. As an organic farmer he grows over 100 varieties of fruit and vegetables there.
About reserving seats on the TicketSource system
Current virus measures and advice mean we cannot sell tickets at the door. Seats must be reserved in advance. However we have upgraded our ticketing arrangements to allow you to reserve specific seats.
The majority of our events offer a choice of 2- or 4-person tables or individual seats (single or grouped in twos or threes). To select seats or a table, please click on the 'Reserve Seats" button below.
This will take you to this event's page at the TicketSource site where you will be able to see which seats and tables are available and then reserve the one(s) you prefer.
Individual Seat – £8
2-Person Table – £16
4-Person Table – £32
booking fee applies
Hearing Loop
The Shed has a hearing loop for all who appreciate a little help hearing the audio systems.
We simply that ask you to bring your own headphones, to use with one of our receivers. You can reserve one by calling the office on 01666 505496.
Concessions
Please note:  Identification may be asked for to prove eligibility for any concessions.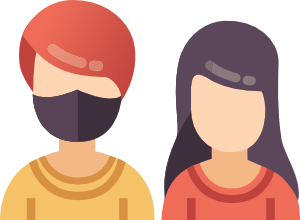 While we are grateful that we can begin to operate in a more normal way, we are mindful that throughout the pandemic we have said that we will always put the wellbeing of our community first. We will continue to do so and we have decided, therefore, that for the time being we should keep some distancing practices in place.
In line with Government regulations introduced on the 10th December 2021 we ask that you continue to wear a face covering (unless exempt) when visiting the Goods Shed – this can be removed for the purposes of eating and drinking only – and to be conscious of social distancing in general. This will be harder for us financially but we think it is the right thing to do. We are open (performances, café and for other groups) as we have been whenever possible in this challenging period. We hope you understand, and that we can relax more fully in a couple of months.
Your support of us throughout this period has been humbling and we will do all we can to make your visits to the Goods Shed and café both comfortable and exciting.