Elvers and Elvering
Presented by Andrew Kerr
Elvers and Elvering are very much part of our local Gloucestershire and Severnside tradition – one where, for thousands of years, an annual harvest was enjoyed in the Spring to co-inside with daffodils and Easter.
Elmore actually means moor of eels and is recorded in the Domesday Book of 1086 for its fishery and as a significant commercial activity and one for tax collecting. Andrew Kerr, Chairman of the Sustainable Eel Group is going to bring us up to date about this iconic species and explain How and Why it is now listed as Critically Endangered and What is being done to bring about recovery.
The story will cover such issues as the eels lifecycle with its extraordinary migration, the vast scale of water engineering that over the last few centuries have fundamentally disrupted eel and all migratory fish. But perhaps the most surprising story is the vast illegal trade to Asia. The largest wildlife crime for a living creature on the planet.
Andrew Kerr has built up his conservation experience within the Wildlife Trust movement here in the UK where he has been Chairman of both Gloucestershire (GWT) and then also of the South West Wildlife Trust. His great interests have been butterflies and migratory fish. These governance and leadership roles greatly stimulated his understanding and then commitment to sustainability which he now believes is fundamental.
His passion for the eel developed by living near the River Severn where he heard in his youth the stories of super abundance and then in later life of their decline and now the listing as critically endangered. As Chairman of GWT he was asked why conservationists were doing nothing about this crisis and so following treatment for prostate cancer took up the challenge.
His back ground includes 25 years as a management consultant specialising in organisational development, leadership and change. He learnt about industry and manufacturing in Clarks Shoes and before that following his training at Sandhurst saw military service as a Captain in the 17/21 Lancers.
Andrew is the author of the book 'I can never say enough about the men' the remarkable history of the private army of the Maharajah of Kashmir in WW1. He regularly travels to India and gives talks on both this subject and eels.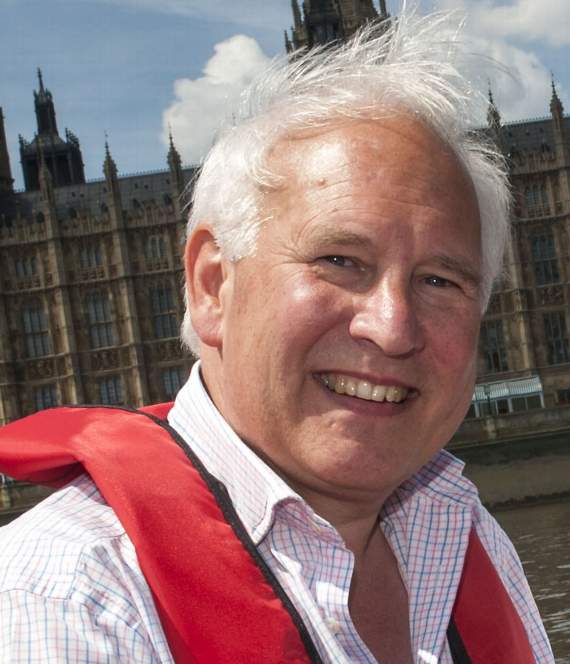 Hearing Loop
The Shed has a hearing loop for all who appreciate a little help hearing the audio systems.
We simply that ask you to bring your own headphones, to use with one of our receivers. You can reserve one by calling the office on 01666 505496.
Concessions
Please note:  Identification may be asked for to prove eligibility for any concessions.