A Closer look …… with Fiona James
The third in a series of talks, the idea being to encourage a more questioning approach to an artist or a work of art, even if the artist is quite familiar.
This illustrated talk will whirl you into the world of theatre and music hall in late 19th century Paris as seen by the French painter, Renoir and his contemporaries, Degas and Toulouse Lautrec.
It shines a spotlight on some of the iconic paintings of entertainers and audiences and looks at the Parisian venues, the dancers and the crowds who flocked to watch the spectacle.
Come and be entertained and enthralled by mastery of painters and performers alike!
About a Closer Look
In our series of "a Closer Look….." the aim is to take a longer, slower look at paintings and artists followed by a bit of time at the end of the presentation when members of the audience are invited to contribute their own observations or questions.
We hope you will join Fiona James in the third of our Closer Looks at art.
About reserving seats on the TicketSource system
Current virus measures and advice mean we cannot sell tickets at the door. Seats must be reserved in advance. However we have upgraded our ticketing arrangements to allow you to reserve specific seats.
To select seats or a table, please click on the 'Reserve Seats" button below.
This will take you to this event's page at the TicketSource site where you will be able to see which seats and tables are available and then reserve the one(s) you prefer.
Individual Seat – £8
booking fee applies
Hearing Loop
The Shed has a hearing loop for all who appreciate a little help hearing the audio systems.
We simply that ask you to bring your own headphones, to use with one of our receivers. You can reserve one by calling the office on 01666 505496.
Concessions
Please note:  Identification may be asked for to prove eligibility for any concessions.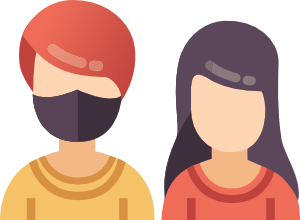 While we are grateful that we can begin to operate in a more normal way, we are mindful that throughout the pandemic we have said that we will always put the wellbeing of our community first. We will continue to do so and we have decided, therefore, that for the time being we should keep some distancing practices in place.
In line with Government regulations introduced on the 10th December 2021 we ask that you continue to wear a face covering (unless exempt) when visiting the Goods Shed – this can be removed for the purposes of eating and drinking only – and to be conscious of social distancing in general. This will be harder for us financially but we think it is the right thing to do. We are open (performances, café and for other groups) as we have been whenever possible in this challenging period. We hope you understand, and that we can relax more fully in a couple of months.
Your support of us throughout this period has been humbling and we will do all we can to make your visits to the Goods Shed and café both comfortable and exciting.