Tickets £16.50 each. Pre-booked seats only. Licensed bar. Doors open at 5.30pm
The Pasqualati String Quartet was formed during the lockdown of 2020 by four musicians who share a love of quartet playing and suddenly found themselves with the luxury of time to come together and rehearse.
The quartet is named after Baron Pasqualati, who was twice Beethoven's landlord in Vienna, and the 'Pasqualati House' where Beethoven had his apartment is preserved as a museum. Here Beethoven composed many of his most important works including the three 'Razumovsky' quartets, and it is said to be one of the few places where he felt truly comfortable. Baron Pasqualati even kept the adjacent flats empty so that Beethoven could make as much noise as he needed to!
While concerts were prohibited but professional rehearsals remained possible, the quartet devised an initial project to perform as many of the Beethoven string quartets as they could, with time to explore the musical language and influences, read about the Schuppanzigh quartet who were close colleagues and friends of Beethoven and for whom all his quartets were originally composed, and most importantly take the time to rehearse together and discover these pieces.
Programme
Beethoven Quartet in Bb op 18 no 6 and Beethoven Quartet in E minor op 59 no 2
Acclaimed by the Strad magazine for her 'boldly projected playing', violinist Florence Cooke performs all over the world as a chamber musician, soloist and chamber orchestra musician. She won many prizes and awards including the Myra Hess award, Nigel Brown Prize, Razumovsky Trust award, Leverhulme Fellowship, and awards from the Hattori Foundation, Countess of Munster Trust and Musicians Benevolent Fund. She held an academic scholarship at Cambridge University, and completed her Masters and Fellowship year at the Guildhall School of Music and Drama, where her main teachers were Krzysztof Smietana and David Takeno.
An avid chamber musician, Florence has performed at many international chamber music festivals including Sommerklaenge Festival Zürich, Ludwigsburg Schlossfestspiele in Germany, Wye Valley Festival, Southwell Festival, Presteigne Festival, IMS Prussia Cove and many others. She has been guest principal of Aurora Orchestra, European Camerata, Arcangelo and led the Theseus Ensemble, Orchestra of St Pauls and the LPO 'Future Firsts'. She is a guest teacher of violin and chamber music at the Yehudi Menuhin School and the Junior Guildhall School of Music and Drama in London.
Bulgarian violinist Sophia Prodanova enjoys a diverse career in London. She held a full scholarship to the Yehudi Menuhin School and is now studying at the Guildhall School of Music and Drama with David Takeno and Pavlo Beznosiuk. Her close work with David Dolan as an improviser has led her to become part of a research team including professors from the GSMD and scientists from Imperial College, London and the Tokyo Institute of Technology, Japan. During her studies, she has been fortunate to work on solo and chamber repertoire with Robert Levin, James Johnstone, Richard Lester, Krysia Osostowicz, William Carter, David Miller and Robert Ehrlich. Sophia was selected for the Arcangelo New Ensemblist programme 2020-22, and performs with period ensembles such as the Dunedin Consort, Benedetti Baroque Orchestra, IstanteCollective and Spira Mirabilis. She has performed in prestigious venues such as the Wigmore Hall, Barbican Hall, Cadogan Hall, Conway Hall in London, the Centre of Fine Arts BOZAR in Brussels and Konzerthaus Berlin. Sophia's studies are supported by the Guildhall Trust, Kathleen Trust and Talent Unlimited.
Sophia plays a copy of a 1570 Andrea Amati violin by Roger Hansell and baroque violin by E. Pamphilon from c.1670, both generously loaned to her by Jonathan Sparrey.
Violist Max Mandel enjoys a varied and acclaimed career as a chamber musician, soloist, orchestral musician and speaker. He is Principal Viola of The Orchestra of The Age of Enlightenment and a member of the trailblazing ensemble FLUX Quartet. He has appeared as guest Principal Viola with The Chamber Orchestra of Europe, The Australian Chamber Orchestra, The Scottish Chamber Orchestra, The Academy of Ancient Music, and the Handel & Haydn Society amongst others. Other group affiliations include The Smithsonian Chamber Players, Tafelmusik Baroque Orchestra and The Silk Road Ensemble. Recent recordings include Toshi Ichiyanagi String Quartets with FLUX on Camerata Records and Mozart's Sinfonia Concertante with violinist Aisslinn Nosky and the Handel & Haydn Society Orchestra on Coro Records. Born and raised in Toronto, Canada he lives in London.
Described in The Times as 'searching, searing and sublime,' cellist Christoph Richter was a student of the legendary André Navarra and Pierre Fournier, and performs as a soloist and chamber musician throughout the world. He has played concertos with many leading orchestras, and in recitals he performed complete cycles of works by Bach, Beethoven, Mendelssohn, Schumann, Brahms and Webern. His strong interest in contemporary music has led him to work with composers such as Penderecki, Kurtág, Henze, Lachenmann, Holliger, Reimann, Turnage, Beamish and Widmann. Amongst his recordings are works by Schumann and Holliger for ECM, Klengel concertos for cpo, Mozart Divertimento for Naxos and the Brahms Sextet op.36 for Harmonia Mundi, which received the Diapason D'Or. Richter was cellist of the Cherubini and Heine Quartets, with whom he performed in the world's most prestigious halls. He is professor of cello at the Folkwang University of the arts in Essen, Germany, and the Royal Academy of Music in London and has frequently been a guest professor at the Ravinia festival's Steans Institute of Music, US.
About reserving seats on the TicketSource system
Please Note: This show will be an all seated performance that is not socially distanced, however we have upgraded our ticketing arrangements to allow you to reserve specific seats.
Please click on the "Reserve Seats" button below
This will take you to this event's page at the TicketSource site where you will be able to see which seats are available to then reserve the one(s) you prefer.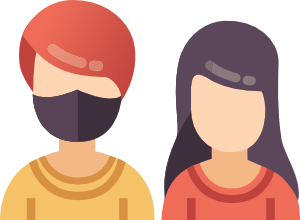 While we are grateful that we can begin to operate in a more normal way, we are mindful that throughout the pandemic we have said that we will always put the wellbeing of our community first. We will continue to do so and we have decided, therefore, that for the time being we should keep some distancing practices in place.
In line with Government regulations introduced on the 10th December 2021 we ask that you continue to wear a face covering (unless exempt) when visiting the Goods Shed – this can be removed for the purposes of eating and drinking only – and to be conscious of social distancing in general. This will be harder for us financially but we think it is the right thing to do. We are open (performances, café and for other groups) as we have been whenever possible in this challenging period. We hope you understand, and that we can relax more fully in a couple of months.
Your support of us throughout this period has been humbling and we will do all we can to make your visits to the Goods Shed and café both comfortable and exciting.