Tickets: £6.00 on the door
Learn Swing Jive in this beautiful setting.
Beginners Level – This class is aimed at complete novices. We will break the steps down bit by bit in a fun, humorous and relaxed atmosphere.  By the end of the term, you will be dancing with confidence.
Intermediate Level – For couples who have already mastered the basics of beginners and improvers jive classes.  Add some tricks, Charleston variations and spins to your basic moves.
Have fun with us and learn a new skill along the way. Get fit and increase your social life.  Wear comfy clothes and smooth soled flat shoes.
No Partner required as we will rotate the class. Partners can stay together if they wish.
Beginners Class  7pm  Intermediates 8pm
£6 per Person per Class. Pay on the door
As Sarah says, "It has been proven that dancing helps improve your memory, social life and fitness. We all go to weddings and parties and see a couple dancing Rock 'n' Roll or Jive and wish we could have a go. Well, here's the perfect opportunity to learn in the most amazing venue".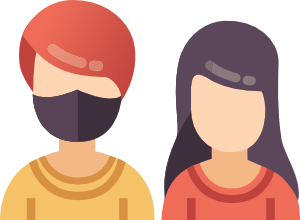 While we are grateful that we can begin to operate in a more normal way, we are mindful that throughout the pandemic we have said that we will always put the wellbeing of our community first. We will continue to do so and we have decided, therefore, that for the time being we should keep some distancing practices in place.
In line with Government regulations introduced on the 10th December 2021 we ask that you continue to wear a face covering (unless exempt) when visiting the Goods Shed – this can be removed for the purposes of eating and drinking only – and to be conscious of social distancing in general. This will be harder for us financially but we think it is the right thing to do. We are open (performances, café and for other groups) as we have been whenever possible in this challenging period. We hope you understand, and that we can relax more fully in a couple of months.
Your support of us throughout this period has been humbling and we will do all we can to make your visits to the Goods Shed and café both comfortable and exciting.