Christmas is The Spitfire Sisters' favourite time of year. They will be performing festive songs both old and new, with their unmistakable vintage styling and extra mirth for good measure. Bells will be jingled and merriment will be made as they sing a song collection to warm you better than a glass of mulled wine. The Sisters will entertain you with their Christmas favourites, including their original festive song Feels Like Christmas Eve, as well as numbers from their brand new album 'Who Buys CDs Any More?'. The Spitfire Sisters are very much looking forward to spreading a little Christmas spirit at The Shed.
The Spitfire Sisters have performed on board the Orient Express and regularly sing on the Belmond British Pullman. They have also written a song to perform for an afternoon tea hosted by Mary Berry.
They draw inspiration from the style of the 1940s but their repertoire is wide and varied with a selection of old, new and original songs.
They will be performing with their talented pianist and co-writer Steve Christie at The Shed this December.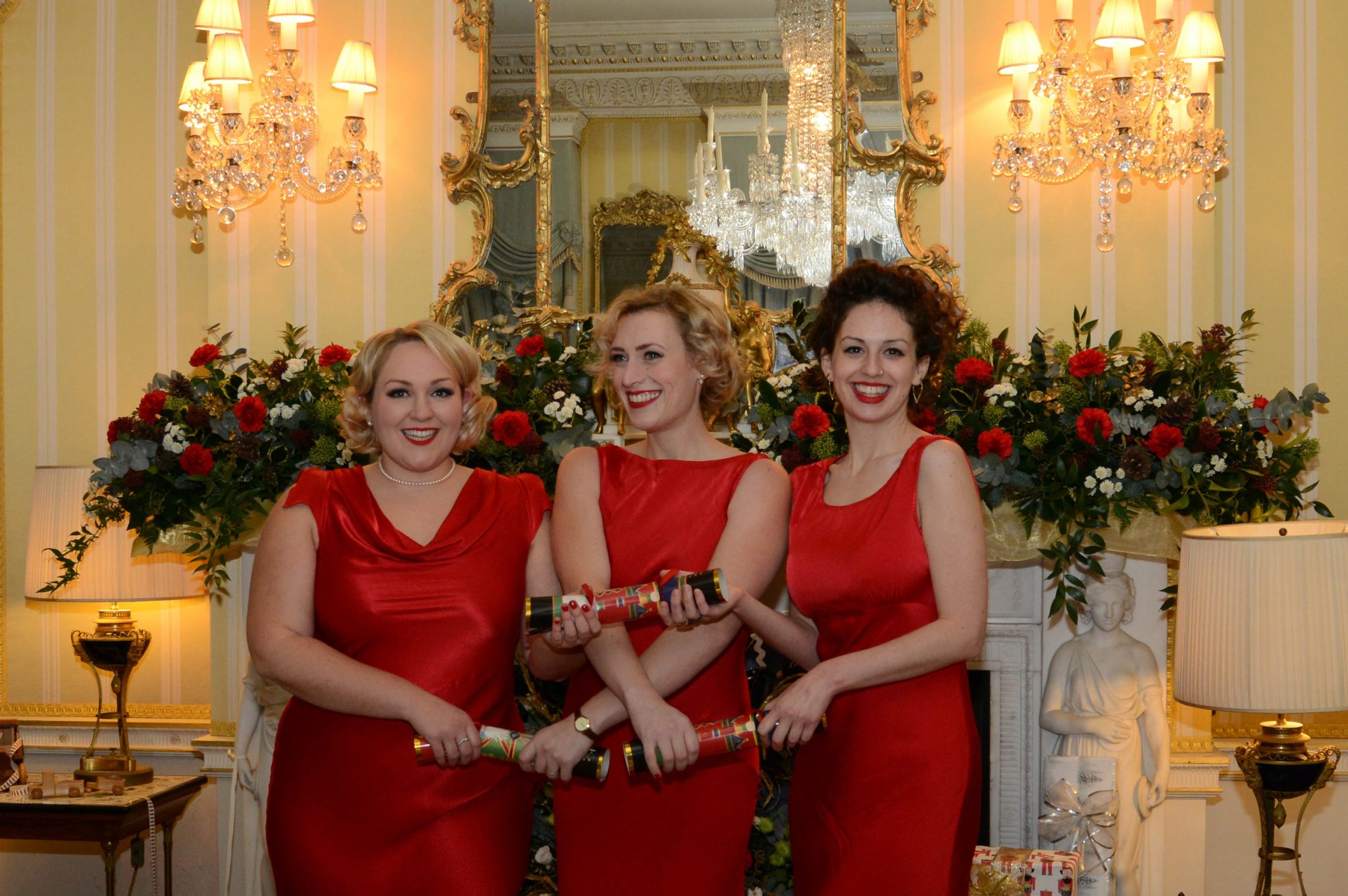 Who are the Spitfire Sisters?
Louisa Revolta
Louisa is a creative whirlwind born and raised in Winchester, UK. Music has always been her passion and she performs professionally all over the world. Her specialism is in Jazz singing, scat improvisation and vocal mimicry.
A highlight of her singing was the Ella Fitzgerald Centenary concert which she performed in September 2018. She teaches singing, saxophone and piano and has lead vocal workshops for choirs and groups. Louisa also frequently works as a session musician and has access to recording facilities.
She is one of the directors of Winchester Jazz Festival which was started in 2016.
Hannah Castleman
Hannah Castleman is an award-winning jazz and soul singer based in London. She has been singing with the band since it started in 2011. Hannah is also a vocalist for Down For The Count, and performs with their swing and soul band, Motown Collective, and Swing Orchestra.
In March 2016, Hannah released an EP of co-written original material entitled Wild. She is currently working on new material which will be out later this year. Hannah has two Daily Echo Curtain Call Awards and won Beat the Brief 2015 with The Spitfire Sisters.
Anna Mary Harding
Anna is a freelance creative based in Winchester, UK. She has a BA (Hons) degree in 3D Design and a first class Masters degree in Anthropology, specialising in Material and Visual Culture.
Anna's skills include graphic design, art direction, content creation and photography. Anna is also a musician;  as a member of The Spitfire Sisters she is one of three Creative Ambassadors for Music in Winchester.
Anna is Co-Director of Winchester Jazz Festival, an annual celebration of jazz music that takes place within the city in September.
Advance Early Bird Tickets are just £14.00.  On the door on the night, tickets will cost £16.00
There will be a limited number of tables at this event for either 4 or 6 persons, at £10 and £15 respectively.  To reserve a table please contact the Arts Centre Administrator, Kathryn Limoi, on [email protected]