Community Carols – Cancelled
In light of the PM's announcement at the weekend we have sadly decided to cancel this year's Carol Service at the Goods Shed.
We apologise for any disappointment caused
Almost but not quite.  With the fast moving situation regarding Covid19 and the Prime Minister's announcement at the weekend we believe it is only right and responsible that we cancel the forthcoming Carol Service at the Goods Shed.  We are sad to do so and recognise it will be a disappointment for many but given the virus is carried on the air – bringing a group of people together to sing carols (even outside) is not the best thing to do.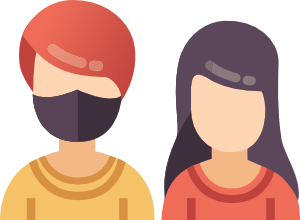 While we are grateful that we can begin to operate in a more normal way, we are mindful that throughout the pandemic we have said that we will always put the wellbeing of our community first. We will continue to do so and we have decided, therefore, that for the time being we should keep some distancing practices in place.
In line with Government regulations introduced on the 10th December 2021 we ask that you continue to wear a face covering (unless exempt) when visiting the Goods Shed – this can be removed for the purposes of eating and drinking only – and to be conscious of social distancing in general. This will be harder for us financially but we think it is the right thing to do. We are open (performances, café and for other groups) as we have been whenever possible in this challenging period. We hope you understand, and that we can relax more fully in a couple of months.
Your support of us throughout this period has been humbling and we will do all we can to make your visits to the Goods Shed and café both comfortable and exciting.