Certificate PG.  Running time: 1hr 44 mins. Drama, Comedy. Doors open at 1.30pm
Tickets: £7.00 (plus booking fee)
Limbo is a 2020 British comedy-drama film, directed by Ben Sharrock. The film centres on four asylum seekers who are staying on a remote island in Scotland, and taking cultural awareness classes, while awaiting the processing of their refugee claims.
The film was named as an Official Selection of the 2020 Cannes Film Festival, but was not screened due to the cancellation of the physical festival in light of the COVID-19 pandemic. The film has gained positive reviews and has won several awards and nominations. Limbo garnered four nominations at the 2020 British Independent Film Awards (BIFAs) including Amir El-Masry Best Actor, Irune Gurtubai Breakthrough Producer, and Nick Cooke Best Cinematography, for which it won Breakthrough Producer.
It has also been nominated for two British Academy Film Awards, including Outstanding British Film.
About reserving seats on the TicketSource system
Current virus measures and advice mean we cannot sell tickets at the door. Seats must be reserved in advance. However we have upgraded our ticketing arrangements to allow you to reserve specific seats.
To select seats or a table, please click on the 'Reserve Seats" button below.
This will take you to this event's page at the TicketSource site where you will be able to see which seats (and tables if applicable)  are available and then reserve the one(s) you prefer.
Hearing Loop
The Shed has a hearing loop for all who appreciate a little help hearing the audio systems.
We simply that ask you to bring your own headphones, to use with one of our receivers. You can reserve one by calling the office on 01666 505496.
Concessions
Please note:  Identification may be asked for to prove eligibility for any concessions.
A PG certificate means.. "Films classified PG are suitable for general viewing, but some scenes may be unsuitable for young children. A PG film should not unsettle a child aged around eight or older. Unaccompanied children of any age may watch, but parents are advised to consider whether the content may upset younger, or more sensitive, children. To help them decide, we recommend that they check the BBFCinsight for that film in advance" – British Board of Film Classification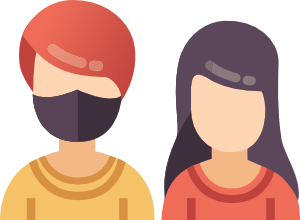 While we are grateful that we can begin to operate in a more normal way, we are mindful that throughout the pandemic we have said that we will always put the wellbeing of our community first. We will continue to do so and we have decided, therefore, that for the time being we should keep some distancing practices in place.
In line with Government regulations introduced on the 10th December 2021 we ask that you continue to wear a face covering (unless exempt) when visiting the Goods Shed – this can be removed for the purposes of eating and drinking only – and to be conscious of social distancing in general. This will be harder for us financially but we think it is the right thing to do. We are open (performances, café and for other groups) as we have been whenever possible in this challenging period. We hope you understand, and that we can relax more fully in a couple of months.
Your support of us throughout this period has been humbling and we will do all we can to make your visits to the Goods Shed and café both comfortable and exciting.