Tickets: £6.00 (plus booking fee)
The Black Pit – Live Play Reading – written by Jeremy North and Stephanie Dale and edited by Marcus Galea.
During lockdown earlier this year the U3A Play Reading group could not meet to read plays so they decided to write some instead!
Now they will be presenting one of them "The Black Pit" which is, suitably in these times, all about the Black Death in an unnamed Gloucestershire village.
This is the brainchild of Jeremy North and Stephanie Dale and has a cast of ten. The idea is to read the play and then follow it with a look at how the Black Death actually affected Tetbury (not very badly as it happens) and maybe discuss how all that is relevant to today's pandemic.
About U3A
The University of the Third Age (U3A) is a welcoming and stimulating self-help organisation, operating at local, regional and national levels, for older people – or 'third-agers' – who are no longer in full-time employment and who retain an interest in life-long learning and social recreation in the company of like-minded friends. Today, the movement includes over 400,000 U3A members in more than 1,000 U3As and is continuing to grow every day.
About reserving seats on the TicketSource system
Current virus measures and advice mean we cannot sell tickets at the door. Seats must be reserved in advance. However we have upgraded our ticketing arrangements to allow you to reserve specific seats.
The majority of our events offer a choice of 2- or 4-person tables or individual seats.  To select seats or a table, please click on the 'Reserve Seats" button below.
This will take you to this event's page at the TicketSource site where you will be able to see which seats and tables are available and then reserve the one(s) you prefer.
Individual Seat – £6.00
2-Person Table – £12.00
4-Person Table – £24.00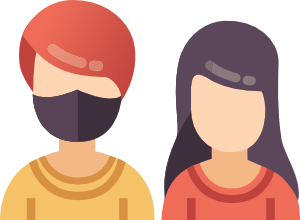 While we are grateful that we can begin to operate in a more normal way, we are mindful that throughout the pandemic we have said that we will always put the wellbeing of our community first. We will continue to do so and we have decided, therefore, that for the time being we should keep some distancing practices in place.
In line with Government regulations introduced on the 10th December 2021 we ask that you continue to wear a face covering (unless exempt) when visiting the Goods Shed – this can be removed for the purposes of eating and drinking only – and to be conscious of social distancing in general. This will be harder for us financially but we think it is the right thing to do. We are open (performances, café and for other groups) as we have been whenever possible in this challenging period. We hope you understand, and that we can relax more fully in a couple of months.
Your support of us throughout this period has been humbling and we will do all we can to make your visits to the Goods Shed and café both comfortable and exciting.