Tickets £17.00 each. Pre-booked seats only . Licensed bar. Doors open at 7.00pm
Tickets for under 16 year olds available from the office on 01666 505496 priced just £8.00
"Beautiful and inspirational – a seasonal delight ….
I can think of none to surpass the lyrical beauty of Johnny's voice."- Living Tradition
Johnny Coppin one of England's finest singer/songwriters and a member of Decameron, is back to presents his annual feast and rich mix of traditional carols and new songs, together with stories, folklore and superstitions.
This ever-popular concert  continues to delight audiences young and old, year on year. Expect a dash of well-written lyrics, some marvelous musicality from six multi-talented artists seasoned with festive memories, warm nostalgia and timeless rustic country customs. With offerings from the latest joyous and celebratory collection and release 'Midwinter Live in Concert' and material from his three Christmas albums, expect new songs and original and traditional songs/tunes from Britain, Ireland, France and beyond.
Johnny is joined here by Paul Burgess (ex-John Kirkpatrick Band) on fiddle/recorders and stories and  Dik Cadbury on guitars (ex Steve Hackett, Decameron) with wonderful seasonal images from Martin Fry.   Book early !
About reserving seats on the TicketSource system
Please Note: This show will be an all seated performance that is not socially distanced, however we have upgraded our ticketing arrangements to allow you to reserve specific seats.
Please click on the "Reserve Seats" button below
This will take you to this event's page at the TicketSource site where you will be able to see which seats are available to then reserve the one(s) you prefer.
Individual Seat – £17.00
(Booking fee applies)
For tickets for U16 years (£8.00) please contact the office on
01666 505496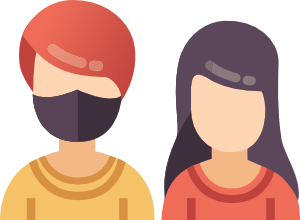 While we are grateful that we can begin to operate in a more normal way, we are mindful that throughout the pandemic we have said that we will always put the wellbeing of our community first. We will continue to do so and we have decided, therefore, that for the time being we should keep some distancing practices in place.
In line with Government regulations introduced on the 10th December 2021 we ask that you continue to wear a face covering (unless exempt) when visiting the Goods Shed – this can be removed for the purposes of eating and drinking only – and to be conscious of social distancing in general. This will be harder for us financially but we think it is the right thing to do. We are open (performances, café and for other groups) as we have been whenever possible in this challenging period. We hope you understand, and that we can relax more fully in a couple of months.
Your support of us throughout this period has been humbling and we will do all we can to make your visits to the Goods Shed and café both comfortable and exciting.