Tickets £16 each. Pre-booked seats only (no tickets on the door). Licensed bar. Doors open at 7.30pm
Keith James presents an honest and loving reflection of the timeless and insightful music of Yusuf – Cat Stevens
It is hardly surprising that, to mark its 50th anniversary, Yusuf has entirely re-recorded and re-released his remarkable album Tea for the Tillerman, with each of the unforgettable 11 songs re-conceptualised and re-imagined and gifted back to us among all the uncertainties of 2020 and beyond.
During the early 1970's the amassed body of music from this hugely popular and sincerely loved singer/songwriter made for a collection of "must have" records across a whole generation.
Tea for the Tillerman and Teaser and the Firecat were on everyone's turntables and on every radio station, live versions are played in concerts, bars and on the world's beaches to this day. Songs such as Wild World, Father and Son, Moonshadow and Where do the Children Play? have been covered by hundreds of artists worldwide.
Keith James, is a long standing, well respected and inventive concert performer who specialises in playing intimate, carefully researched biographic style concerts of those he has studied and revere as writers over the years.
Weaving a story
He weaves the story of Cat Stevens' life from his early pop career, life threatening illness and spiritual journey around a performance of his beautifully crafted and memorable songs.
There is a huge amount of insight into the history and the spirit of Cat Stevens; his early pop career, his illness that changed him existentially and spiritually into an incredibly thoughtful and loving singer songwriter; such that his songs are remembered instantly for their uplifting sense of truth, promise and human fragility.
Much to talk about about the background and embryo of each song. Some will be performed as all of us remember. Others are carefully and intuitively re-voiced; respectfully re-interpreted with rich, balanced guitar arrangements and a more personal vocal approach.
'Some of the most atmospheric and emotive music you will ever hear' The Independent
'A sensitive and pleasingly understated delivery, all the better that the songs might speak for themselves' Acoustic Magazine
For all information about Keith James: www.keith-james.com/
About reserving seats on the TicketSource system
Current virus measures and advice mean we cannot sell tickets at the door. Seats must be reserved in advance. However we have upgraded our ticketing arrangements to allow you to reserve specific seats.
The majority of our events offer a choice of 2- or 4-person tables or individual seats (single or grouped in twos or threes). To select seats or a table, please click on the 'Reserve Seats" button below.
This will take you to this event's page at the TicketSource site where you will be able to see which seats and tables are available and then reserve the one(s) you prefer.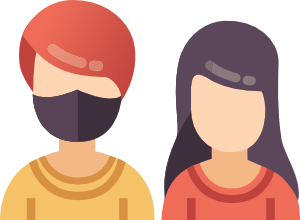 While we are grateful that we can begin to operate in a more normal way, we are mindful that throughout the pandemic we have said that we will always put the wellbeing of our community first. We will continue to do so and we have decided, therefore, that for the time being we should keep some distancing practices in place.
In line with Government regulations introduced on the 10th December 2021 we ask that you continue to wear a face covering (unless exempt) when visiting the Goods Shed – this can be removed for the purposes of eating and drinking only – and to be conscious of social distancing in general. This will be harder for us financially but we think it is the right thing to do. We are open (performances, café and for other groups) as we have been whenever possible in this challenging period. We hope you understand, and that we can relax more fully in a couple of months.
Your support of us throughout this period has been humbling and we will do all we can to make your visits to the Goods Shed and café both comfortable and exciting.