Tickets £16.00 each. Pre-booked seats only (no tickets on the door). Licensed bar. Doors open at 7.00pm
One of the UK's most exciting saxophonists, vocalists and composers, Kim Cypher returns to Tetbury Goods Shed with her highly popular quintet featuring top UK jazz musicians. This is the perfect opportunity to hear tracks from Kim's highly acclaimed albums together with a great mix of music spanning many genres with a quirky, jazzy twist.
Creating quite a stir on the jazz scene at present, Kim has firmly secured a reputation for top quality, stylish, accessible jazz. Continually described as 'vivacious', her performances are full of positive, vibrant energy, great humour, enthusiasm and wonderful musicianship.
The band line up for this special night is quite simply outstanding and features some of the country's most highly regarded and experienced musicians:
Chris Cobbson – Guitar  —  George Cooper – Piano  —  Mike Green – Double Bass  —  Mike Cypher – Drums —
With a phenomenal line up like this performing a fabulous selection of music, this is without doubt a night not to be missed!
Inspired by the funkier side of jazz and having studied alongside US saxophonist Pee Wee Ellis (esteemed side-man with James Brown) and UK saxophonist Andy Sheppard, Kim's style of performance is best described as 'funky saxophonist meets 1940′s jazz singer'.  Kim's unique 'funky' style of saxophone playing has been built upon influences by great players such as Gerald Albright, Maceo Parker, Pee Wee Ellis, Andy Sheppard, Barbara Thompson, Dean Fraser, Courtney Pine and Grover Washington. Kim's vocal style has been influenced by the greats: Billie Holiday, Ella Fitzgerald together with a wide range of vocalists / performers including Gunhild Carling, Imelda May, Caro Emerald and Liane Carroll.
Kim is a prolific recording artist with unending creativity. Her recent recordings and performances are a veritable who's who of British and American jazz.
About reserving seats on the TicketSource system
We have upgraded our ticketing arrangements to allow you to reserve specific seats.
The majority of our events offer a choice of 2- or 4-person tables or individual seats (please note the raked seating area is not socially distanced). To select seats or a table, please click on the 'Reserve Seats" button below.
This will take you to this event's page at the TicketSource site where you will be able to see which seats and tables are available and then reserve the one(s) you prefer.
We are pleased and relieved that some of the restrictions and regulations around Covid have been relaxed but for the time being at least, we are continuing to put on events with reduced numbers and to ask everyone (unless exempt) to wear a face covering when moving around the Goods Shed – but the good news is you can now remove them when seated during a performance.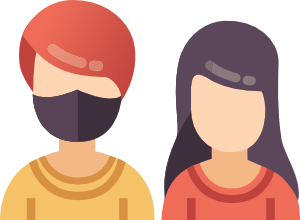 While we are grateful that we can begin to operate in a more normal way, we are mindful that throughout the pandemic we have said that we will always put the wellbeing of our community first. We will continue to do so and we have decided, therefore, that for the time being we should keep some distancing practices in place.
In line with Government regulations introduced on the 10th December 2021 we ask that you continue to wear a face covering (unless exempt) when visiting the Goods Shed – this can be removed for the purposes of eating and drinking only – and to be conscious of social distancing in general. This will be harder for us financially but we think it is the right thing to do. We are open (performances, café and for other groups) as we have been whenever possible in this challenging period. We hope you understand, and that we can relax more fully in a couple of months.
Your support of us throughout this period has been humbling and we will do all we can to make your visits to the Goods Shed and café both comfortable and exciting.