Professor Peter Barham has enjoyed a varied career including being involved with the research and conservation work on penguins. Initially using his expertise in polymer physics to design novel marking techniques that could be used by field biologists.
The research project he set up in 2000 to test new rubber flipper bands for penguins has since evolved into one of the longest running penguin monitoring and research projects on any species and the data collected feeds directly into decision making on penguin conservation.
Although the main focus of the talk will be on African penguins, he will begin with an introduction to each of the 18 (or thereabouts) species of penguin and include a few interesting facts about their individual characteristics and behaviour.
Following that Professor Barham will talk in more detail about the African penguin and explain why they are now an endangered species with a high probability of becoming extinct within 25 to 50 years and the work being done to try and change the situation.
Peter Barham is an Emeritus Professor at the University of Bristol. He his gained doctorate (in polymer physics) at Bristol back in 1975 and has spent his entire career in the Physics department finally "retiring" in 2015. As well as continuing to research polymers (mainly in the area of biodegradable materials) he also managed to turn his other passion into serious research interests.
His work on the science of cooking led to a collaboration with several chefs, notably Heston Blumenthal and the development of modern scientific gastronomy. He was also able to apply some of his physics expertise to solve problems for penguin researchers and has, over the past 20 years become increasingly involved with penguin conservation and research. At one point a few years ago he actually held three chairs at three Universities: in Physics at Bristol, Molecular Gastronomy at Copenhagen and in Biology in Cape Town.
Hearing Loop
The Shed has a hearing loop for all who appreciate a little help hearing the audio systems.
We simply that ask you to bring your own headphones, to use with one of our receivers. You can reserve one by calling the office on 01666 505496.
Concessions
Please note:  Identification may be asked for to prove eligibility for any concessions.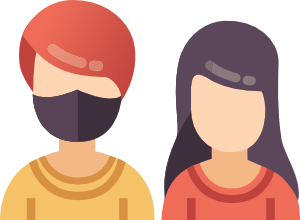 While we are grateful that we can begin to operate in a more normal way, we are mindful that throughout the pandemic we have said that we will always put the wellbeing of our community first. We will continue to do so and we have decided, therefore, that for the time being we should keep some distancing practices in place.
In line with Government regulations introduced on the 10th December 2021 we ask that you continue to wear a face covering (unless exempt) when visiting the Goods Shed – this can be removed for the purposes of eating and drinking only – and to be conscious of social distancing in general. This will be harder for us financially but we think it is the right thing to do. We are open (performances, café and for other groups) as we have been whenever possible in this challenging period. We hope you understand, and that we can relax more fully in a couple of months.
Your support of us throughout this period has been humbling and we will do all we can to make your visits to the Goods Shed and café both comfortable and exciting.