Subtle, precise, engrossing and delightful, accomplished Australian vocalist,  Gemma Sherry pours her heart and soul into her music and her interpretation of the songs from the Great American Songbook are an absolute delight.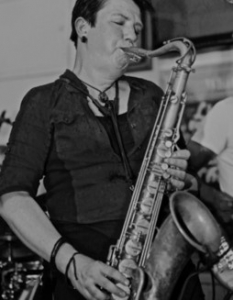 She is in England finalising her her debut album "My Time" singing sets of her favourite jazz and bossa nova standards and we thrilled to welcome her and her jazz trio to the Good Shed
Gemma will be accompanied on this very special night of music by special guest tenor saxophonist – Patsy Gamble along with  Billy Woodman on piano and Mike Waite on bass.
Advance tickets for this concert cost just £12.00.  On the door on the night they will cost £14.00
There will be a small number of tables available to reserve for this performance – designed to take either four or six people, they cost £10 and £15 respectively.
To reserve a table please contact our Administrator on 01666 505496